Saturday, March 3rd, 2018
---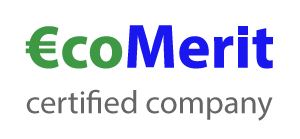 We have recently achieved €coMerit Accreditation, a three-year environmental certification, backed by the Environmental Protection Agency that demonstrates our commitment to sustainability.
€coMerit has been designed specifically with SME's in mind. Large companies often have a dedicated Environmental Manager and can afford the luxury of an ISO 14001 environmental certification. Smaller companies have no less of a need to control their energy, waste and water costs – but do need to achieve this with a much smaller budget.
A big thank you to Phil Walker from €concertive for his support during the accreditation process and also to our own John McKenna for all of his work on it.
---
‹ Return to News Page